Boehm Head Joints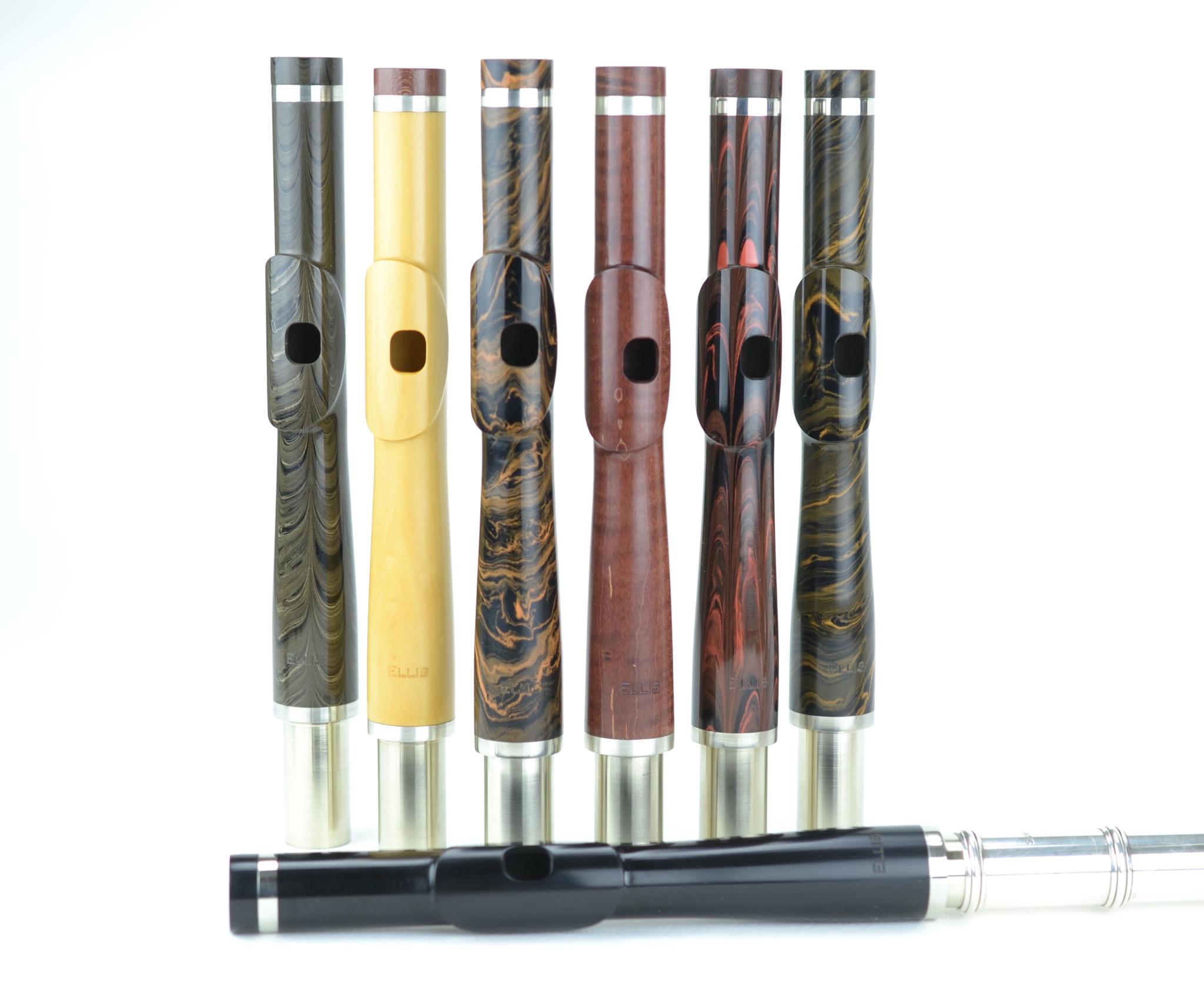 I believe that a wooden head joint is not a novelty. A well-made wooden head joint can take the place of your flute's existing metal head joint and improve the overall instrument. It can make a good flute great and it can make a great flute sublime. Theobald Boehm actually advocated their use on his metal flutes because of the warmth and character they imparted.
Too often wooden head joints are made in such a way that they make the flute feel under-powered, so when
Ron Korb
and I started collaborating on these head joints, our goal was to create something that brought the warmth and color, but without sacrificing the necessary power. In addition to creating a head joint with intense resonance and projecting power, we also made some small adjustments to the design that resulted in measurable improvement in the overall intonation of the flute.
Players who wish to audition new head joints often run into the difficulty of finding something that will fit their flute properly. To solve that difficulty I've developed a tenon-sizing system that ensures that the head joint will fit properly into the players flute. This system allows any player to try a head joint regardless of the make or model of their flute, since the tenon is not permanently fitted until the head joint is purchased.
Choice of materials is an important factor in making a great head joint. As of January of 2017 the vast majority of woods that are traditionally favored for head joints have been added to the CITIES list of endangered or threatened plant species.
In the interest of environmental responsibility we made a conscious decision to move away from these tropical woods and focus on eco-friendly alternatives, including stabilized domestic woods and Ebonite—a 100% natural, food-grade hard rubber that is both beautiful and has excellent acoustic properties, as well as over 150 years of history as a much sought after flute making material. These choices ensures a head joint that is impervious to shrinkage and potential cracking throughout it's life.
Safe, natural and ecologically responsible head joints that sound amazing and look beautiful, providing all the character of a wooden head joint without impacting our tropical forests.
---
Shop the Store for Boehm System Head Joints